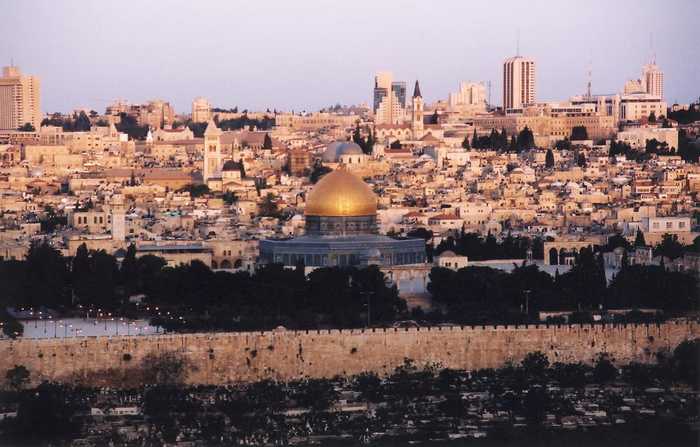 Jerusalem, the City God Has Chosen
Jerusalem is the city that God has chosen (1 Kings 11:13). In fact it is His favorite city (Psalm 87:2).
Jesus said that Jerusalem will be trampled underfoot by the Gentiles until the times of the Gentiles are fulfilled" (Luke 21:24). Those times are drawing to a conclusion.
One day the Apostles stood on the Mount of Olives and watched as Jesus ascended up to heaven. Two men in white clothing told them, "This Jesus, who has been taken up from you into heaven, will come in just the same way as you have watched him go into heaven" (Acts 1:9-12).
The prophet Zechariah foretold that the LORD Himself will descend upon the Mount of Olives and defend Jerusalem against the nations gathered against it in battle (Zechariah 14:1-4). I believe the LORD will descend in the person of Jesus, the Messiah. He will win the battle decisively, and will reign over all the earth from Jerusalem (Zechariah 14:9; Psalm 2:6-9).
And the earth will be full of the knowledge of the LORD as the waters cover the sea (Isaiah 11:9).
(Scripture quotations taken from the
NASB
.)