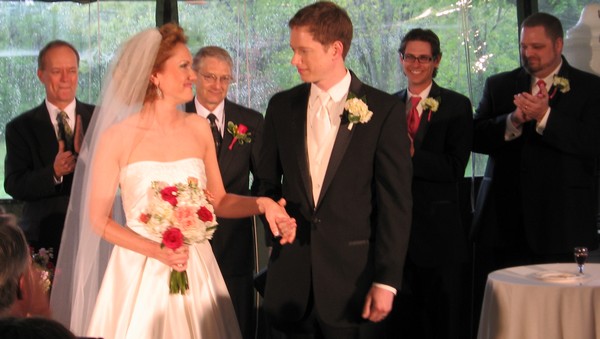 That likeness included maleness and femaleness. That is not to say that one member of the Godhead is male and another female. It is worth noting, however, that God the Father appears to be the Initiator. He sent God the Son to this earth to redeem and rule man. When God the Son left this earth, He promised He would send the Holy Spirit. Ever since, the Holy Spirit has been indwelling the Church. Clearly the leading and the following, and the triune cooperation of the Godhead is embodied in the male / female nature of the marriage relationship as God designed it. To denigrate maleness and femaleness in marriage is to denigrate the image of God in man. In that God made man as male and female, in His own likeness, it is implied that man as male and female in the marriage relationship are to reflect the image and likeness of God.
It is to be understood that a primary purpose of marriage, then, is reproduction. That is easily understood from the manner in which God designed the human anatomy. He designed and wired the husband to be the initiator and impregnator. He designed and wired the wife to be the receptor, the responder, the bearer, and the nurturer. And He designed the whole process to be a joint venture of the highest magnitude of unity, intimacy, pleasure, satisfaction, and fulfillment.
| | |
| --- | --- |
| | When God instituted marriage, there was no death. The Wedding Band symbolizes marriage as God designed it - one man and one woman joined together without end. |
In Genesis 2 God Inaugurated Marriage.

How Can We Summarize What God Has Revealed About Marriage in Genesis 1-2?

God actually joins two people together into one flesh. Gen. 2:24; Matthew 19:6b 6 So they are no longer two, but one flesh. What therefore God has joined together, let not man separate.

It is A UNION OF MALE AND FEMALE. Gen. 1:26-27

Two men can never make a marriage.

Two women can never make a marriage.

It is a UNION OF ONE MALE AND ONE FEMALE. Gen. 2:22-24

Against fornication.

Against adultery.

Against polygamy.

Against promiscuity.

It is a LIFE-LONG UNION. Gen. 2:18-25

God's plan did not include a Trial Marriage.

God's plan did not include Divorce.

God's plan did not include Death.

It is a UNION INITIATED BY THE MALE. Gen. 2:24. For this reason a man shall leave his father and his mother, and be joined to his wife; and they shall become one flesh.

It is an INDEPENDENT UNION. Genesis 2:24

It is a UNION IN WHICH THE WIFE, AS COMPANION, ASSISTS HER HUSBAND IN SUBDUING THE EARTH. Gen. 1:27-28.

How Did Sin Affect the Marriage Relationship? Genesis 3
GOD


Husband
Wife
As illustrated in the diagram above, if God represents the apex of the triangle, and the husband and wife represent the corners, the more distant the couple are from God, the more distant they are from one another. Conversely, the closer the husband and wife draw to God, the closer they draw to one another.

Death is also physical. Physical death is defined as the separation of the human spirit from the human body. As a consequence of his sin, God told Adam in Gen. 3:19,
By the sweat of your face

You will eat bread,

Till you return to the ground,

Because from it you were taken;

For you are dust,

And to dust you shall return."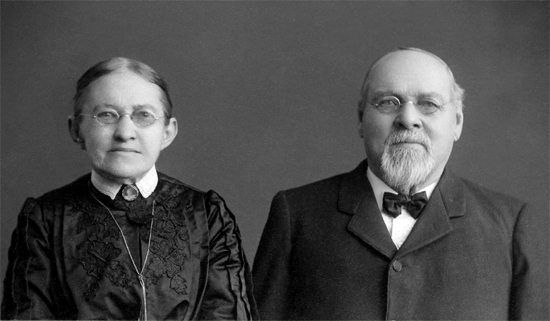 A man and woman are in their physical prime in their twenties. As age increases, so also does entropy and decay. Physical death is a process with a final exclamation point, and to be quite blunt, it is an ugly process. A woman who looks beautiful or at least attractive at 22 will, to a 25-year old man, look repugnant at age 80. The same holds true for the appearance of a man. Any marriage based merely upon the physical will have extreme difficulty in surviving, because, quite frankly, the eye appeal and the physical joys of marriage gradually decay. God never intended for humans to decay, and the onset of physical death creates growing difficulty in a marriage until finally, the marriage dies when its participants cease breathing.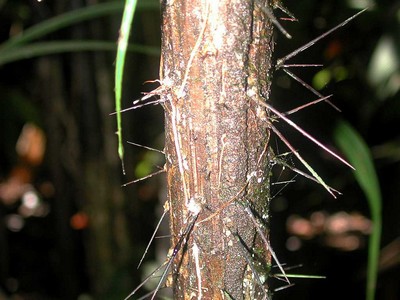 Whereas God's original purpose had apparently been for man and wife to subdue the earth and rule the animal kingdom almost as coequals (Gen. 1:26-28), now the woman's role in the home would grow problematic. Pain would mar her child-bearing uniqueness; now, her husband would rule over her (Gen. 3:16).

What About Polygamy in the Old Testament?

We should understand from God's design for marriage in Genesis 1-2 that He planned the union of one man and one woman in marriage for life. Sadly, fallen man does not often burden himself with following God's design in marriage, or, for that matter, in anything.

It should not surprise us that fallen man would resort to polygamy. It happened as early as Lamech and his two wives in Genesis 4:19. Let us also be fair in saying that God does not reveal all his thoughts on a subject in a particular age. Divine revelation was ongoing, but intermittent over a space of four thousand years.

On the other hand, the Old Testament is instructive. In every instance in which the dynamics of the home with multiple wives are detailed, the home is fraught with strife. There was conflict between Sarah and Hagar (Gen. 16:1-4; 21:9-14). There was conflict between Rachel and Leah (Gen. 29:30-31; 30:1-2, et al). There was bitter conflict between Hannah and Peninnah (1 Samuel 1:1-8). The conflict between Sarah and Hagar did not end with their generation. Jewish people are descendants of Sarah's son Isaac, while the Arabs are descendants of Hagar's son Ishmael. Clearly polygamy is not in God's plan, nor does it prove to be beneficial in practice.

The New Testament standard is given, for example, in the qualifications for church leadership. An overseer (elder) and a deacon must be , literally, "an of one woman [kind of] man." (See 1 Timothy 3:1, 12; Titus 1:6.)

WordExplain by James T. Bartsch

(Scripture quotations taken from the NASB 1995. Used by Permission.)
Search WordExplain.com here.

Published November 3, 2010
Updated February 15, 2022