Each of the Psalms here consists not only of an Analytical Outline, but also the Scripture Text, which is incorporated into each Psalm. The Version of choice is the New American Standard Bible.
Scripture quotations are taken from the
NASB
. Used by Permission.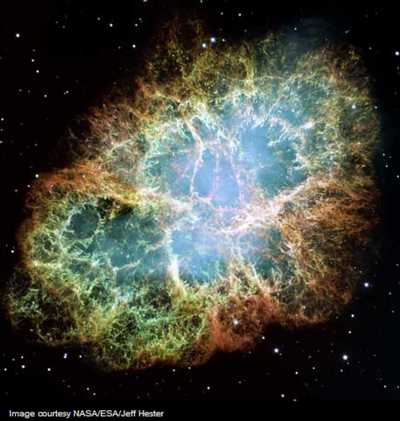 Crab Nebula
"The heavens are telling of the glory of God;
and their expanse is declaring the work of His hands."
Psalm 19:1
Instructions: Left-click a Psalm to view it on line. Right-click and select "Save Target As" to download to a destination on your computer such as "Desktop."
For an explanation of outlining method, see "Outline Style" on the About Page.
Note: As of October 25, 2010, Available Psalms include 1-150.
---
---
Book 2: Psalms 42 - 72
(Psalm 42 and Psalm 43 are one psalm in the Hebrew text, although the numbering system remains the same.)
Book 3 - Psalms 73 - 89
Book 4: Psalms 90 - 106
With the exception of Psalm 94, Psalms 93-99 are

Enthronement Psalms

. So also is Psalm 47.
Enthronement psalms celebrate God reigning as the greatest King.
Eschatologically, they anticipate the return of Jesus Christ to reign over the earth.
Book 5: Psalms 107 - 150
Psalms 120-134: Songs of Ascent.

Each of these psalms contains the title "A Song of Ascent." They are to be sung by pilgrims ascending to Zion to worship Yahweh in His Sanctuary
Psalms 146-150: Hallelujah Psalms.
Each of these psalms begins and ends with the Imperative "Hallelu - Yah!" (Praise Yah!)
Royal Psalms are so designated because their theme is the supreme King. Royal Psalms include Pss. 2, 18, 20, 21, 45, 72, 89, 101, 110, 132, and 144 (Charles C. Ryrie, Ryrie Study Bible, note on Psalm 2).